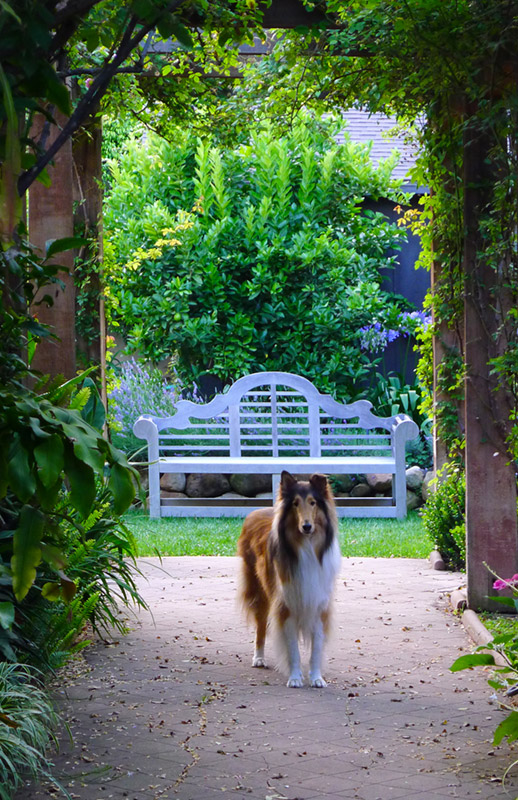 Becker Henson Niksto Architects
THE OFFICE
Becker Henson Niksto Architects is an intimate firm of licensed architects in Santa Barbara that specializes in residential architecture. The office has deep experience in every size and type of project, from a very small remodel to a very large new house, and is comfortable designing in just about every possible style. Though the firm is devoted to high quality design, there is no signature style associated with it: the form of every house is determined far more by its site, its neighborhood, its clients and its budget than anything the architects can dream up on their own. About the only constant theme throughout their work is that no two projects are ever even remotely the same. Certain principles, of course, do remain constant in every project: listening closely to clients and involving them in every phase, preparing thorough and timely design and construction drawings, communicating extensively with builders and other consultants and, most important, doing as much as possible to stay within the budget.
DESIGN PHILOSOPHY
Being stewards of a Santa Barbara Historic Landmark, the Flying A Studio, and working daily within it has augmented an appreciation for historical architecture and the importance of preserving it. BHNA has become well known for restoring a great number of houses by every one of Santa Barbara's many important architects. Also, the restrained style of this Mission Revival building reveals how those pioneering movie producers cared more about fitting into the community than in showing off the cutting edge technology that was going on inside. Similarly, the architects of BHNA, who are as excited about architectural and environmental innovation as anyone, have always believed that a building can have all the invention you could ever want without having to look like it does. There are great challenges to being creative in disguise, but there can be even greater rewards in not giving away everything at once. Just as people are surprised to learn that the old Flying A building uses hidden solar collectors to make all its own electricity, they can be stopped dead in their tracks when they come across some light-filled and soaring Frank Gehryesque space in what was, up to that point, a rather ordinary Spanish house. And yet it doesn't look out of place. When this sort of stealth Modernism is done right, only an architectural historian would know the difference
PRACTICALITY
For all their enthusiasm for design, the architects at BHNA are well-grounded in the nuts and bolts of their profession, as all have been intimately involved in remodeling their own houses. This practical experience has served them and their clients well, especially when it comes to devising the most efficient ways to construct their designs, communicating with builders and having some idea about how much things really cost.
TOM HENSON, AIA
Tom graduated from Cal-Poly San Luis Obispo, Cum Laude with a dual major in architecture and engineering and became licensed in both. He is one of those rare people who can use both sides of his brain equally well and can easily work in both professions. But he doesn't just do the work. He is a great engineer and an extremely creative architect. He no longer has the time or the inclination to practice engineering, but, unlike most architectural firms, we almost never have a consulting engineer surprise us with a structural problem we had not foreseen. In fact, it is Tom who often comes up with the idea for the most efficient and affordable structural solution. But Tom's greatest strength is designing beautiful houses and, at the same time, being able to keep track of all the parts, before and during construction, that make up these designs. The amount of attention he pays to every detail – and every shade of color – is well received by clients and colleagues alike.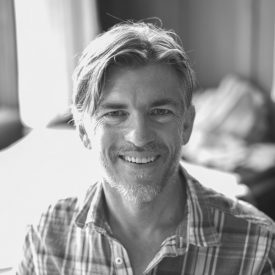 JACOB NIKSTO, AIA
Jake is a Santa Barbara native, who originally joined the office in 1999. He attended Arizona State, where he graduated Summa Cum Laude with a BA in architecture, before going on to study at the University of Pennsylvania, where he graduated with his Master of Architecture degree. Jake is now happy to be back home, as a licensed architect. He has a great ability to not only conceptualize beautiful and functional spaces, but also to expertly guide projects through the permitting and construction processes as efficiently as possible. Jake and his wife Katherine also have two children, and he actively volunteers his time with the Architectural Foundation of Santa Barbara to mentor and teach the benefits of good design to local elementary and high school students.